I shot 20 photographs last week and I'm still in the process of producing them out. Hopefully I will finish them by Monday.
So I bought this camera last week, it was like the new polariod, and I was thinking about using it for my third part of my project.
I'm still debating if I should use a regular digital camera or try this new product, so I made a sample: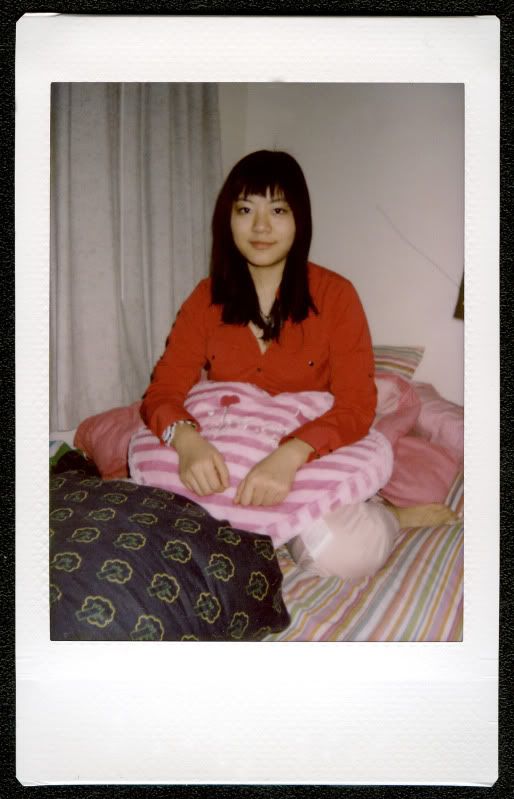 I know there are a lot of dots need to be photoshoped, but this is only a sample to compare with the digital camera I used.
I used a Nikon D40x and took this photo at the same spot. (I had it at the same spot but she didn't like that one and asked me not to post that one on my blog...so it is a little different but the lighting was the same, the "polariod" forced to use flash.)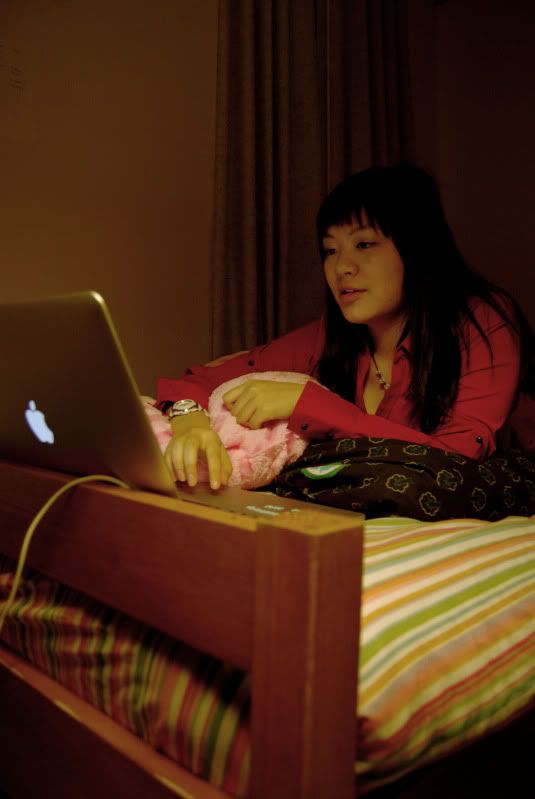 I'm still debating...the good part is I do not need to make a decision right now.