Book I:
I finished the book and ordered a copy last week just to see how it comes out, there might be some changes due to the printing quality.
Book II: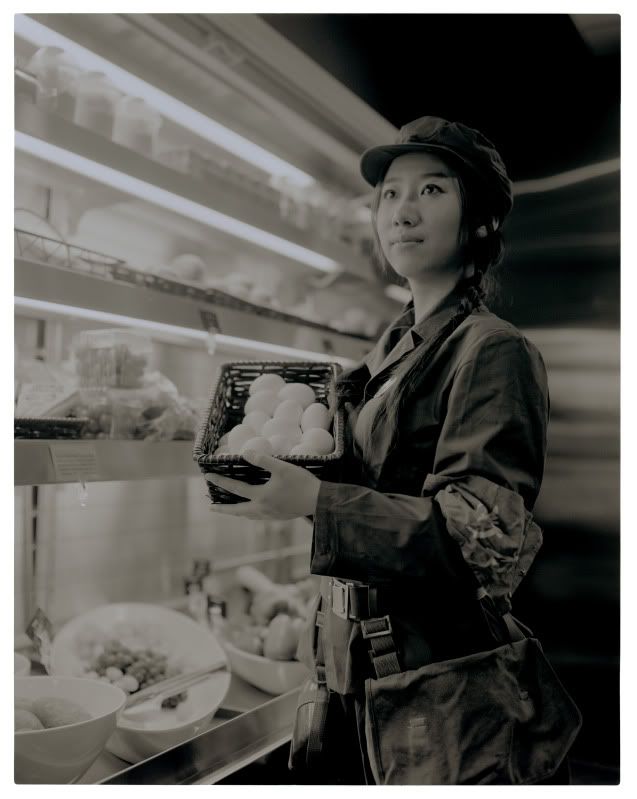 I started the second part of my photo series this week, I finished producing 10 photos. I will show some of them in class on Tuesday.
I had another idea about my project last week, which will be the third part of my project. After showing my work to several artists for critique, I realized that I need to expand the project so it will not be that educational. So my Book III will be about the present time (Book I was about 1930 Shanghai and Book II is about the Cultural Revolution from 1966 to 1976), and it will not be self-portraits any more, I will take photographs of other Chinese UNDERGRADUATE students studying in America. I am trying to get money so I could take photos of Strangers in other cities like New York City and San Francisco, because I really want to interview people I don't know and to see if they have the similar experience like mine. According to plan, I will ask for volunteers so I can stay with them for the weekend, and see how much I could know them in 2 days. I will also change the media too, I used 4x5 view camera and cyanotype printing technique for the first part of the project, I am printing black and white photos for my second part, I will print colors for the third part, I might even use a digital camera.
I'm really excited about the third part and I can't wait to go to that step.