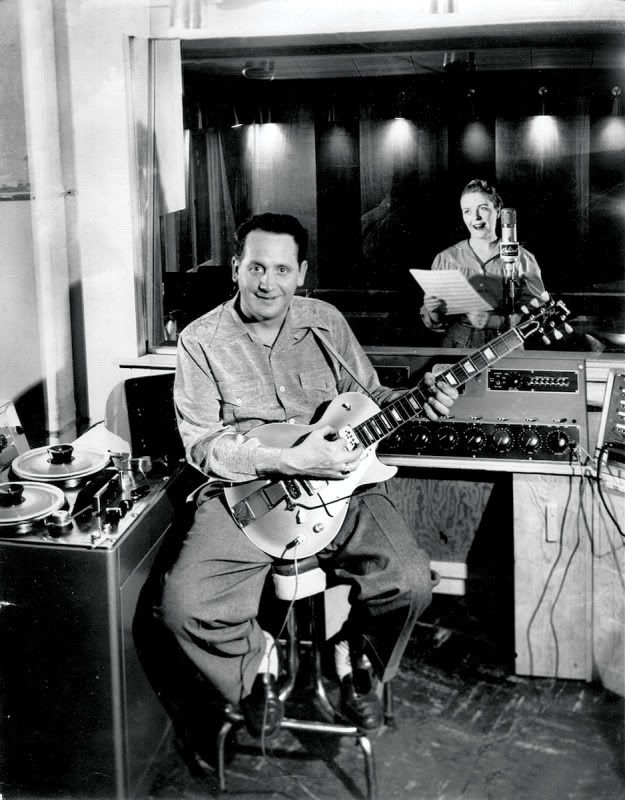 I didn't know who Les Paul was when I was editing footage covering his death. Wearing a blue sweater, he was playing the guitar on the stage during his 90s. But as soon as I saw his image again on the screen last week I knew it was that guy who cannot leave the spotlight even though he was 90 years old. After the successful documentary Les Paul: Chasing Sound!, although I am no musician, I understood that to those who worship guitars, he was a legend and his music was his legacy.
Les Paul was a musician, inventor and engineer. He knew how to market himself, even though it cost him his marriage. I cannot help but say that his success was not all about his genius but also luck, Les Paul might not have gained fame and success without luck. Paul was born at a time when the explosion of technology occurred – it is to say that we presently are fully developed, but we are no longer surprised by the development. Of course everything turning digital is a big step, which also results "questionable" art and questions of what makes an artist. Post-modernism would have happened anyway. Without Marcel Duchamp's fountain, the movement would have continued.
I keep wondering what role Mary Ford was playing in Les Paul's life. Was she his wife first while being his collaborator or was she his collaborator, but also being his wife? I checked out four CDs of Les Paul after the screening and there was an episode of Les Paul Show in which he made her promise many times that she would not touch HIS stuff. It made me sad that the only thing he needed from her was her voice, not her companionship.